We are machine (I.-V.)
Erstes (Spontan-)Projekt mit der EOS 310D-IR
"We are machine" ist u. a. der Titel eines Tracks auf dem Album Vortex der "Krautrocker" Amon Düül II…
Nach den Testaufnahmen (immer nach der alten Regel: "expose to the right – develop to the left" aufgenommen…), kam mir angesichts der Bewässerungsmaschine (?) relativ schnell die Idee zu einem Spontanprojekt, in dem ich die im Ansatz bereits im Foto Märchenwald (?) anklingende Zivilisationskritik noch einmal vertiefend aufgreifen wollte:
We are machine (I.)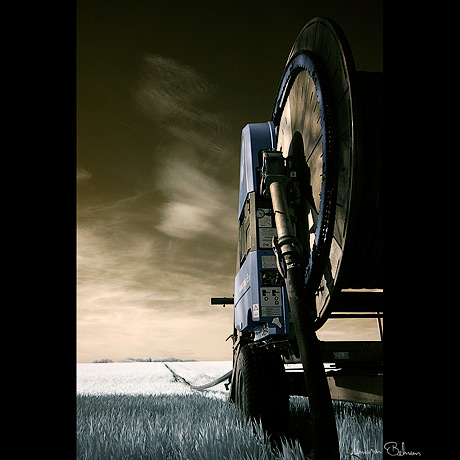 Mir kam es hier vor allem auf eine ganz bestimmte Bildwirkung an, die ich durch den Kamerastandpunkt, die Farbgebung und die insgesamt eher "düstere" Stimmung erreichen wollte.
We are machine (II.)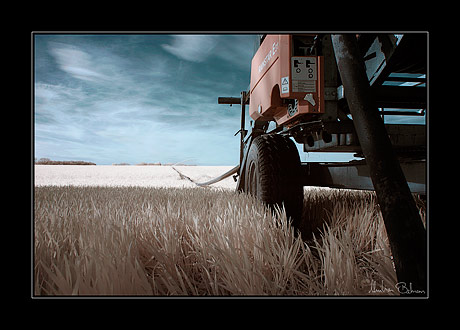 We are machine (III.)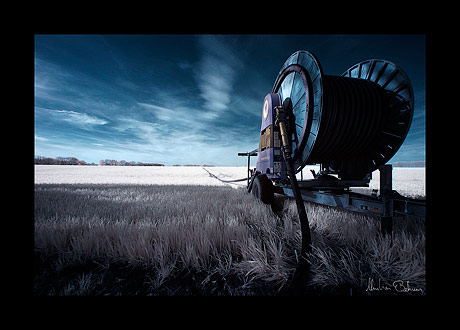 We are machine (IV.)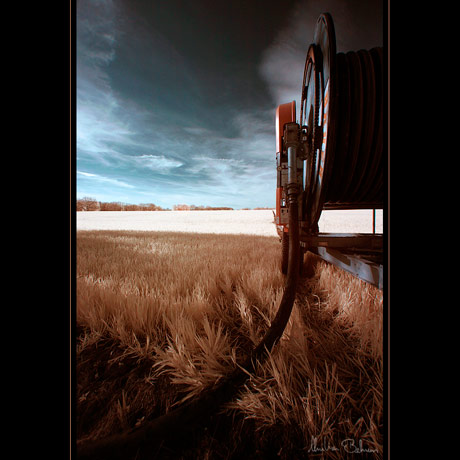 Bei aller Zivilisationskritik und der daher ansonsten eher beabsichtigten "düsteren Stimmung", gefällt mir Variante IV. trotz allem am besten – vielleicht, weil es durch die wärmere Farbgebung doch so etwas wie einen kleinen Hoffnungsschimmer, das Licht am Ende des Tunnels (das natürlich immer auch ein entgegenkommender Zug sein kann…) enthält?
We are machine (V.)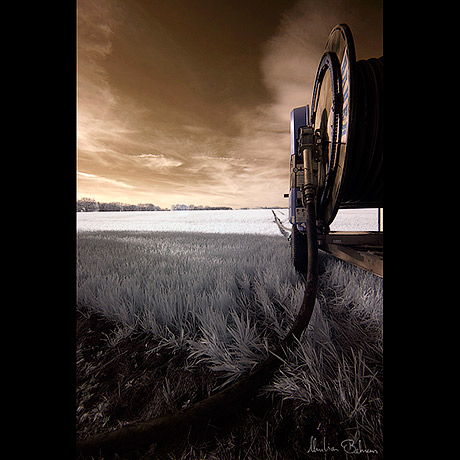 Soviel erst einmal zu meinem ersten Infrarotprojekt. Es wird garantiert nicht das letzte sein :)! Und wenn ich die Kommentare in der fotocommunity zu den Fotos richtig deute, bin ich nicht der einzige, dem die Fotos gefallen…
One Response to "We are machine (I.-V.)"